The Mother Load: Natural Laundry Detergents
October 6, 2020
/
/
Comments Off

on The Mother Load: Natural Laundry Detergents
We've all heard the claims. "Get more loads than ever with OUR detergent!" Really? More loads than ever? As a consumer, it's hard to know what that really means. How many loads do most detergents actually give you? Is this detergent really different?And that's before even worrying what's inside the bottle. Or, even what the bottle itself is made of. Who knows what parabéns, dyes, and other harmful chemicals are in it, right? We hear you. We've been there before. We want to help lighten your load.
At Achieve Clean, we've created an all-natural, non-toxic, and eco-friendly laundry detergent that has what people want and none of the stuff they don't. But, what does this actually mean?
By The Numbers
We know it's hard to decipher how to get the best bang for your buck, so we've done it for you.
At Achieve Clean, we're proud to say our 62 oz. bottles last for 60 loads. That is .96 loads per oz. This is comparable to Zum Clean Lavender and Ecos Detergent, which both give you 1 load per oz.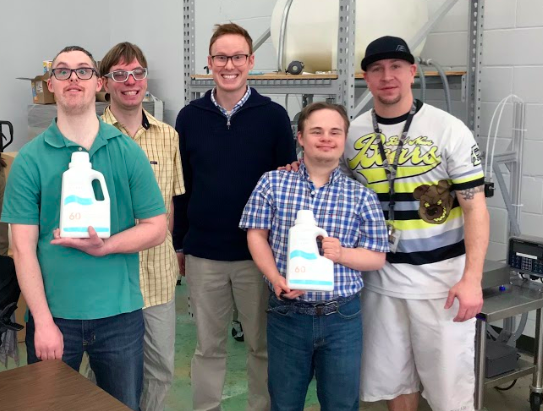 The difference? 100% of the profits from every bottle of Achieve Clean detergent go to providing life changing career opportunities for adults with disabilities. So, if you are already buying other all natural detergents (go you!), but want to switch it up and start making laundry more impactful, we've got you covered.
What about the other top contestants?
The cleaner, the better
We have carefully created a detergent with no oil base, parabéns, petroleum, harmful dyes, or sulfates, because these things often lead to persistent rashes or other allergic reactions. Today, more than ever, families are becoming vigilant about product use and protecting the delicate balance of our lives.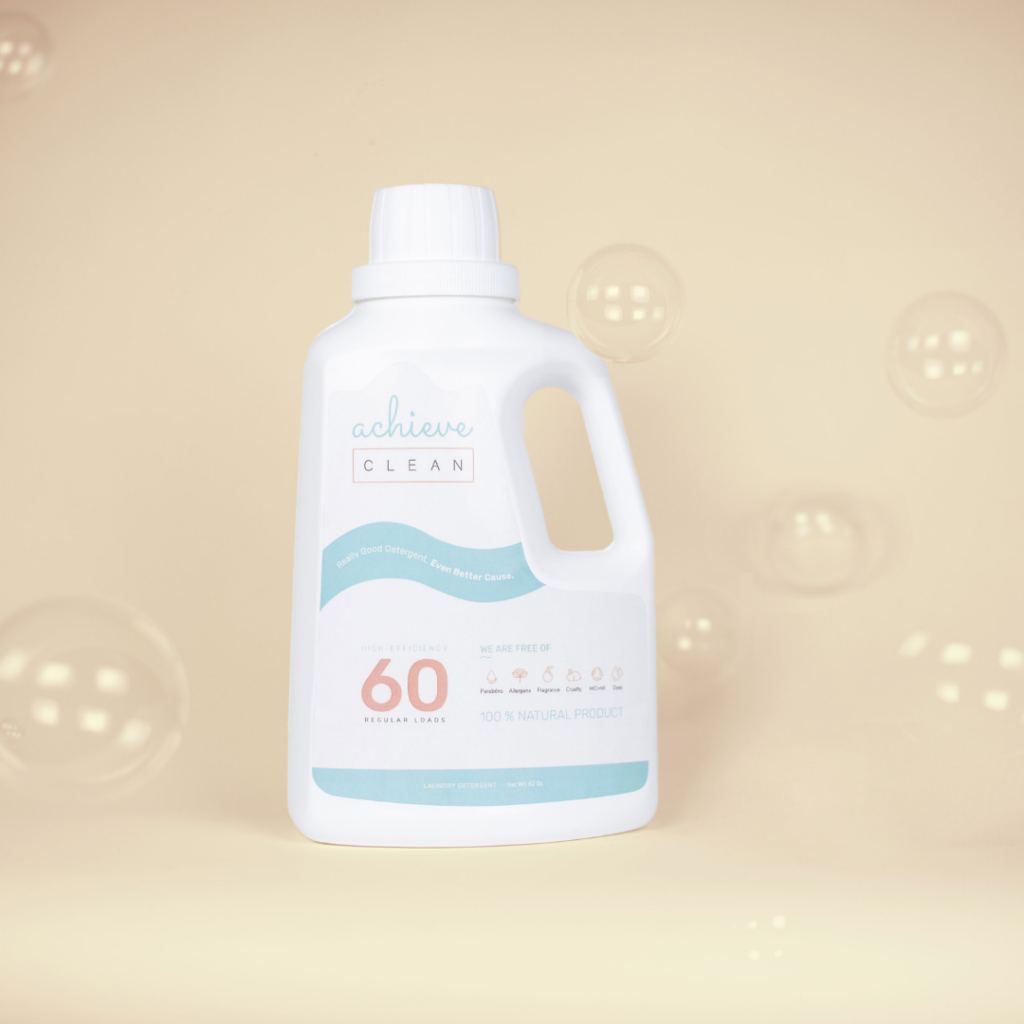 We don't need you to take our word for it, though. Test it out yourself. Then, say goodbye to buying new detergent every month and up the stakes by making all 60 loads of laundry more impactful. Sacrificing quality for quantity isn't necessary.
We're proud to offer high quality detergent that goes further — in both your laundry room and in the lives of adults with disabilities. Now that's the motherlode of goodness!