Really Good Detergent,


Even Better Cause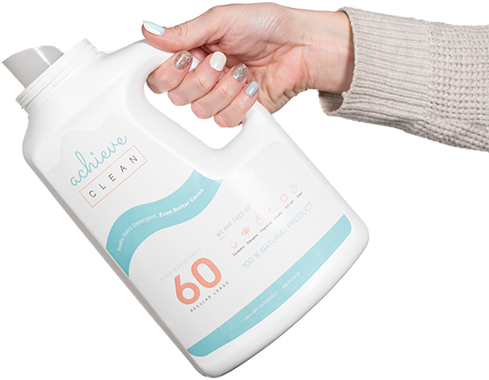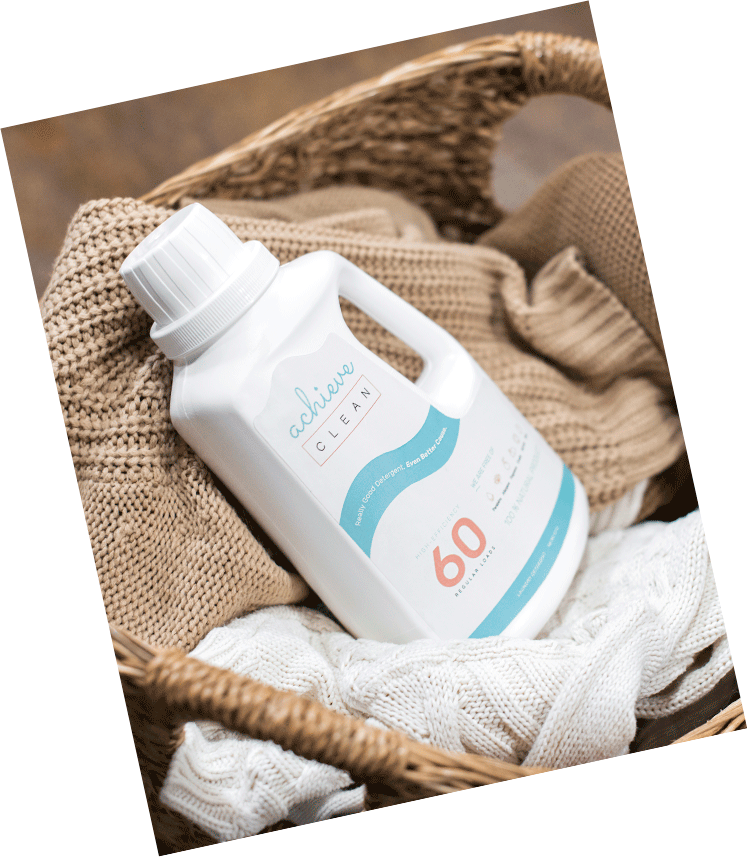 Our powerful, natural laundry detergent is a mission in a bottle: providing a safe, effective household product for everyday use while granting opportunities to adults with disabilities.
ACHIEVE CLEAN IS FULL OF THE GOOD STUFF & FREE OF THE BAD
Clean down to the details. Powerful as all get out. Mighty and capable and yet, gentle. That sounds a lot like the people behind the bottles, too.
Everyone buys laundry detergent - Americans wash 660,000,000 loads of laundry per week. We know you're doing it - and we want to help lighten your loads.
At Achieve Clean, our mission is to provide a natural, but powerful, laundry detergent that impacts the lives of adults with disabilities.
Since moving into my new apartment, I have been experiencing some issues with our washer and dryer. Every time I would wash my clothes, all of my items would come out of the washer and dryer with large amounts of dark residue on them. This became very frustrating for me because it seemed that my clothes were getting even dirtier than they were before I washed them. I decided I would switch the type of laundry detergent I was using. My friend introduced me to Achieve Clean Laundry Detergent, and I could not be more satisfied with it.
Looking to try Achieve Clean today? Try our natural laundry detergent risk-free.
Be in the know! Sign up to receive news from Achieve Clean, updates on products, special promotions, events, pop-ups, and other opportunities to support this fantastic little brand we love so much.