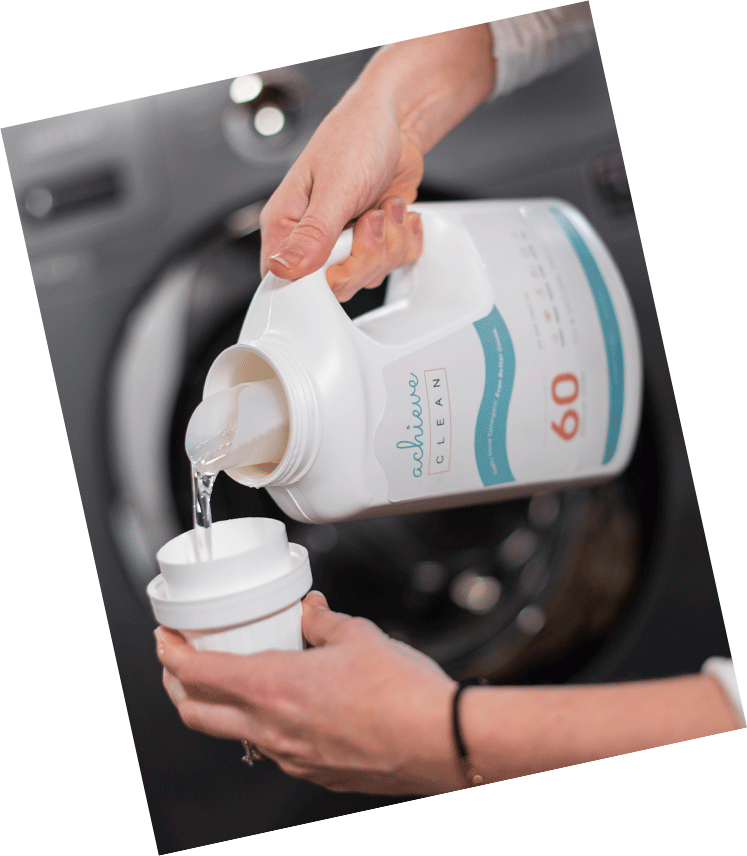 ACHIEVE CLEAN IS A MISSION IN A BOTTLE
Together with a small team, we conceived a big idea. What if we created a retail good to supplement our services? What if there was a tangible thing that existed - something that people could quite literally put their hands on?
That big idea was Achieve Clean.
The laundry detergent was created out of need. We believe that purpose, independence, and inclusion are the right of every individual we serve. We also believe that the level of support and opportunity should never waver no matter the external circumstances: government funding, budget shortfalls, operational shifts - whatever is currently happening.
For every bottle of Achieve Clean you buy, 100% of proceeds go back into our program and services.
Achieve Clean keeps a simple promise - for every bottle of Achieve Clean you buy, 100% of proceeds go back into our program at Achieve Services. People new to our story might not realize Achieve Services was established in 1964 and has been serving the Twin Cities Metro for over 50 years.
Opportunities exist for everyone - and it's through this belief that we support, hire, and advocate. At Achieve Clean, we foster a company culture of innovation, enrichment, integrity, and empowerment. We consistently demonstrate these values through our efforts and actions and this foundation provides a framework of success.
A framework you're very much a part of when you buy Achieve Clean laundry detergent.
Every bottle of Achieve Clean you buy directly supports an adult with disabilities through meaningful work and career opportunities. We do this through our parent company, Achieve Services.
Be in the know! Sign up to receive news from Achieve Clean, updates on products, special promotions, events, pop-ups, and other opportunities to support this fantastic little brand we love so much.