Real Estate Agent Paul Dreblow Gives Achieve Clean to Clients
August 22, 2018
/
/
Comments Off

on Real Estate Agent Paul Dreblow Gives Achieve Clean to Clients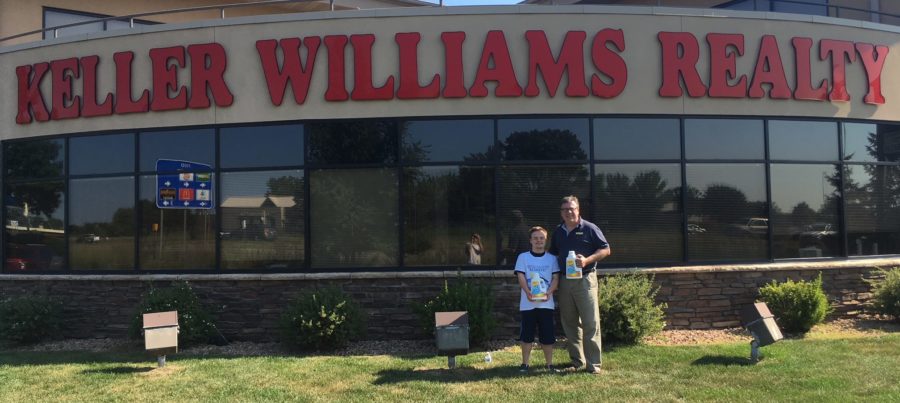 Anyone who has moved to a new house knows the process of gathering stuff to make the move easier – boxes, tape, pizza (to bribe your friends to help) – but what about laundry detergent? The hustle and bustle of moving can certainly add stains to any wardrobe. If you work with agent Paul Dreblow of Keller Williams Classic Realty/Paul Dreblow Real Estate he's got you covered – Paul gives bottles of Achieve Clean Laundry Detergent to his clients as a closing gift.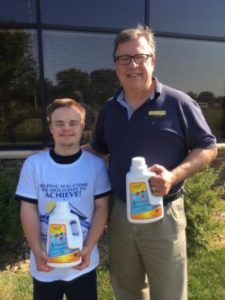 "I really like that Achieve helps people be productive – they get to do real, meaningful work," says Paul. He's long been a supporter of people with disabilities partly inspired by his work in group homes early in his career. Today he is a real estate agent covering the entire Twin Cities. Paul explains that what makes him unique, and what draws him to partner with service organizations like Achieve, is that "servanthood is the bottom line."
Paul emphasizes building relationships and serving people – whether or not they end up becoming his clients. This was evident recently when Achieve participant Dan K stopped by Paul's office and they connected over Mountain Dew and their weekend plans. "It's like real estate plus," says Paul "where in addition to a real estate agent, you also get someone who will listen and care."
Paul started giving out bottles of Achieve Clean Laundry Detergent to clients last year and the response has been very positive. "People like the cause behind it" says Paul, "most people don't know about Achieve Clean but they love it because it's something everyone needs." He adds that most importantly for people on the move "it cleans great."
To connect with Paul Dreblow, give him a call at (952) 412-7386 or e-mail him at pauldreblow@kw.com or get more information at his website pauldreblowrealestate.com.
If you're interested in becoming an Achieve Clean business partner, contact us today!