There aren't enough meaningful jobs for people with developmental disabilities. We're changing that, and you can help.
Currently, we help about 200 people with disabilities develop life skills and find employment, but it's hard. The government cut our funding, and successful fundraising campaigns are expensive. We don't want to spend our money trying to make more money. We want to help people with disabilities get more from life. And like the people we serve, we want to be independent – not reliant on government support.
To do that, we hired two chemists to create a laundry detergent that rivals the leading brands. You can buy a monthly subscription that's delivered to your door. It's all-natural and environmentally friendly. If you don't love it, you can get a full refund – even on an empty bottle.
We want to create jobs for thousands of people with disabilities. Join our mission and Wash with a Cause!
Wash with a Cause!
One hundred percent of the proceeds from Achieve Laundry Detergent are invested directly back into programs that create jobs for people with developmental disabilities.
See the Achieve Clean Story as Told by KARE 11 News
Our Partners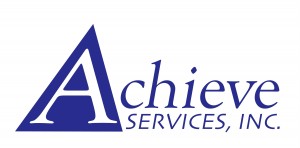 Achieve Services, Inc.
Achieve Services, Inc. is the parent company of Achieve Clean, LLC. Achieve Services is a registered 501(c)(3) non-profit organization with an over 50 year history of providing services for people with developmental disabilities. By creating innovative opportunities that inspire people with disabilities, Achieve Services, Inc. will enable every participant to lead a meaningful and self-determined life.

Lube-Tech, Inc.
The talented chemists at Lubrication Technologies, Inc. in Golden Valley, MN created an original formula for Achieve Clean Laundry Detergent. Lube-Tech is a community focused company that makes products for companies all over the world.