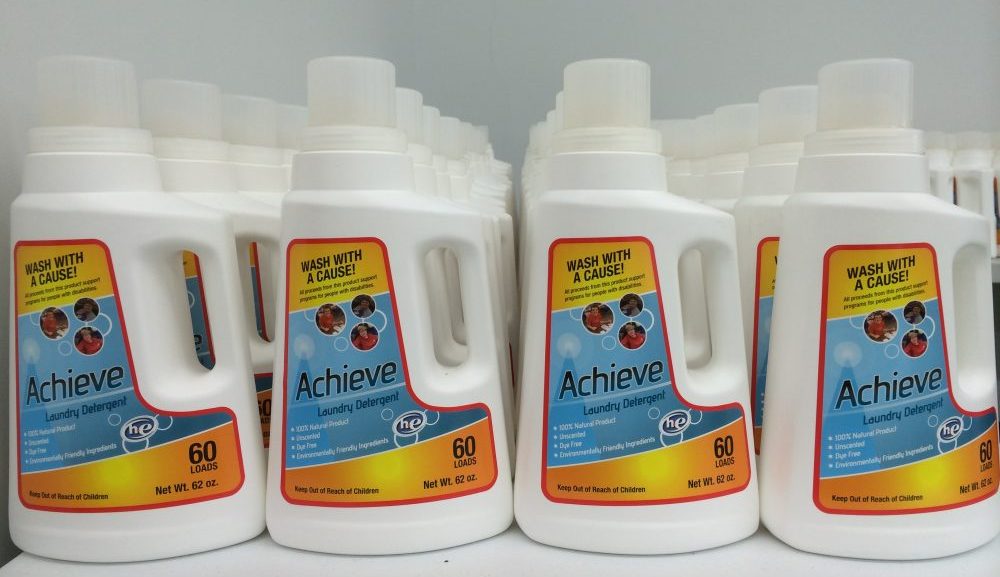 Here at Achieve Clean, we have received lots of feedback from people who have already enjoyed the benefits of a laundry detergent subscription. It's quick to sign up, easy to manage, and keeps your clothes clean on your schedule! However, in case you need some additional convincing we have created this handy list:
5 Benefits of a Laundry Detergent Subscription from Achieve Clean
1) Never Be Without Laundry Detergent Again
It's no fun interrupting your plans for a lazy Sunday in your pajamas when you realize you're out of laundry detergent. You have to put on clothes and make yourself presentable to the public (for some this is easier than others) just to go to the store for a few minutes to buy some detergent. With an Achieve Clean Laundry Detergent subscription, you never have to worry about interrupting your lazy Sunday again. You decide how frequently you need a new bottle (once a month, every other month, or every three months) and your detergent is delivered to your door like clockwork! It's perfect for people who have a lot on their plate already.
2) Save Time and Money With Fewer Trips to the Store
Speaking of those unplanned trips to the store – how often do you come back with just the one thing you planned to purchase? If you're like most people you probably notice that Blu-Ray of a movie you like or that pint of ice cream that you just suddenly happen to be craving and before you know it, your trip to the store for a bottle of laundry detergent has become a full-out shopping spree. Remove the temptation of over-spending by getting only the thing you need – laundry detergent. Save time, save gas money, and save the embarrassment of explaining to your family why you came home with a 40-piece set of steak knives. (They were on sale! And the display was soooo shiny…)
3) Change Delivery Frequency with Ease
Are you running out of detergent faster than you expected? Or are bottles piling up because you do less laundry than you thought? No problem! With a few quick clicks from any device you can change the frequency of your detergent delivery. Just log in to the My Account page and scroll down to your current subscription. Click "Change Subscription," select a new billing period and that's it! If you have questions at any time, just contact our support.
4) Learn About the People Working for Achieve Clean
If you use Achieve Clean Laundry Detergent, chances are you already have a heart for supporting people with disabilities. One of the additional benefits of a laundry detergent subscription from Achieve Clean is that each time you receive a new bottle, you will also receive a card with a photo and story from one of the people who helped put it together. Hundreds of people benefit from the sales of Achieve Clean Laundry Detergent and we will be bringing you their stories one bottle at a time!
5) Receive Special Offers
Subscribers of Achieve Clean Laundry Detergent will be the first to hear about special offers or promotions. Tell your friends how they too can "wash with a cause" by getting a discount on an additional bottle that you can send to them. In some cases, you can apply the coupons or promotions that you receive to future bottles that might come in your subscription. If you want to be one of the top insiders of this incredible social business, then sign up for a subscription today!
You can learn more about our new formula and all the details about Achieve Clean Laundry Detergent on our product pages. Please leave a comment and let us know what you enjoy about Achieve Clean!
Sign up for a single-pack subscription of Achieve Clean Laundry Detergent!