Achieve Clean to Participate in Forest Lake Arts in the Park Tuesdays Throughout Summer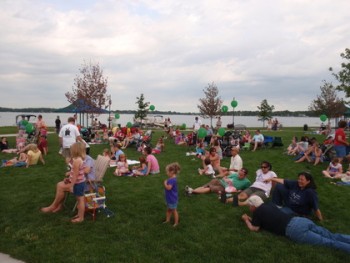 Achieve Clean will participate in the Farmer's Market portion of Arts in the Park in Forest Lake every Tuesday this Summer. Achieve staff and participants will be present to sell Achieve Clean Laundry Detergent and promote the work that Achieve Services is doing for people with developmental disabilities in our community.
Forest Lake Arts in the Park takes place Tuesday nights from 5 to 9pm with live music beginning at 6:30pm. In addition to music and a Farmer's Market there are themed weeks that highlight local artists and events. Check out their official website for the themes each week.
We may be doing promotions, giveaways, and other special events in conjunction with Arts in the Park so check out our Facebook, Twitter, and Instagram pages for the latest updates.
Lakeside Park is located near the intersection of Broadway and Highway 61 in Forest Lake, MN. Click here to view a map.