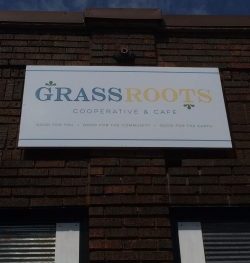 We are pleased to announce that Achieve Clean Laundry Detergent is now officially for sale at Grassroots Cooperative and Cafe in Anoka. Grassroots Cooperative is committed to providing healthy, local products that are "Good for You, Good for the Community, and Good for the Earth." We feel that they are a perfect fit for Achieve Clean's mission and we are excited to have begun this partnership.
You can stop by Grassroots Co-op and pick up a bottle at their store in Anoka:
Grassroots Cooperative and Cafe
1917 2nd Avenue
Anoka, MN 55303
Be sure to thank them for supporting Achieve Clean!