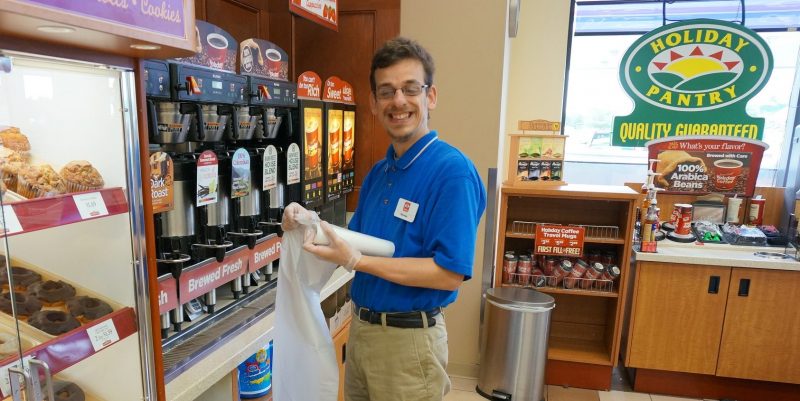 Several of the local Holiday Stationstores are celebrating anniversaries this Summer and we will be celebrating along with them! On Friday, July 22 we will have a table at the Holiday Gas Station in Ham Lake to promote Achieve Clean Laundry Detergent and Achieve Services' programs.
In addition to Holiday Stationstores anniversary, we will also be celebrating the 10-Year Anniversary of Achieve Services' partnership with Holiday. This excellent community gas station has been hiring people with disabilities at Achieve for a decade and the partnership continues to grow and benefit both organizations. Achieve Services participants work at multiple Holiday Stationstores in the north metro doing work that includes cleaning, stocking, and much more. This is many participant's favorite job site and we are continuing to increase employment opportunities.
We appreciate their support and we look forward to a continued relationship!
Achieve Clean and Holiday Stationstores
WHEN: Friday, July 22nd – 10:00am to 2:00pm
WHERE: Holiday Stationstore in Ham Lake [Map]
WHAT: Achieve Clean sale and Holiday anniversary celebration!
WHO: Everyone is invited!
Stop by and have a delicious lunch provided by Holiday, pick up a bottle of Achieve Clean Laundry Detergent, and fill up your tank for the weekend. We thank Holiday for their support!